Coronavirus arrival is the perfect example of VUCA (Volatility, Uncertainty, Complexity and Ambiguity)
Coronavirus arrival is the perfect example of VUCA (Volatility, Uncertainty, Complexity and Ambiguity). The Covid-19 and the related humanitarian and economic turmoil have turned the world upside down within less than three months, and no one as of today can predict the duration of the current situation (this is the meaning of Volatility in the VUCA universe). The coronavirus' causes are still unknown, at least for most of us, whilst the economic consequences may well be disastrous for some of the sectors, such as aviation or hospitality. It is also unknown at present whether and what other sectors are likely to be severely affected (e.g., oil & gas, advertising, training, etc) (Uncertainty). With some factors well established – high transmission rate, percentage of severely affected, superior mortality rate for older generations, other information is missing or incomplete, such as the length of the incubation period, possibility of re-infection and whether the behaviour of the virus is subject to seasonality (Complexity). As no precedent has been experienced in our lifetimes, the rules of the game remain unclear – will Europe achieve the slowdown of the virus in a similar way to China? Just how much of the GDP growth will we lose in the year 2020? (Ambiguity).
Organizational Resilience: A VUCA Response to the VUCA World?
Over the past two decades, the topic of resilience has risen dramatically in psychological and organisational discourse. Now is the time to put everything we have learnt so far into practice – we will certainly have ample opportunity!  With offices, cities and even countries shutting down, what can business psychology offer us as an advice? Given that acronyms are an excellent way to remember and integrate information, let me use the same VUCA mnemonics to outline the four essential behavior and attitudes businesses and leaders can adopt in the face of this very real adversity.
Resilience now: The ultimate test for resilient organisations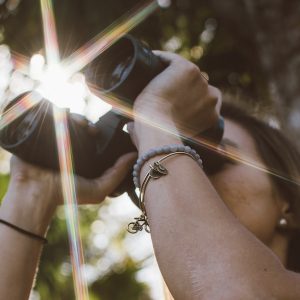 Vision. It is not easy to have a clear vision when steering a plane through the stormy cloud, yet in the absence of auto-pilot, the leader must take control of the wheel and be clear on the direction. This includes aligning the leadership team on the potential scenarios, using clear and authentic communication with employees and stakeholders, activating security measures, enabling rapid switch to virtual meetings and operations (whenever possible), reducing all non-essential tasks and concentrating on priorities, etc. Moreover, it is precisely now that a far stretching vision ("I have a dream") combined with radical honesty and realism can make the difference. Use vivid images and storytelling to bring the vision to life, articulating the very reason for the company's existence. Inspire by hope – you are Christopher Columbus knowing that the land is there, even if not yet in sight. "He who has a why to live can bear almost any how", famously wrote Nietzsche. If we know why we work and where we are heading together as an organisation, would we not, each and every one of us, go beyond what is possible to make it happen?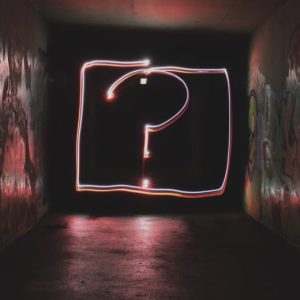 Understanding. Human beings are designed for meaning making – making sense of what is happening, even in most uncertain times. When stuck in the midst of panic, it is easy to see all trajectories as leading nowhere. What is important instead is to encourage a wide reading of the situation, adopting different perspectives. These are the bases of resilience. The first rule is to see the situation as objectively as possible and follow the evolution of available information. The second rule is to avoid black and white thinking, whilst encouraging the flexibility of interpretation instead. McKinsey's Covid-19 report predicts three possible economic trajectories:
a quick recovery scenario (impact is localised and time-limited),
global slowdown scenario (certain sectors are deeply impacted, but the spread of the virus is slowed down by seasonality)
and the global pandemic scenario (not impacted by seasonality the virus continues spreading and the world economy enters into recession).
As of now, all three are possible, so whilst the economic shutdown may be on the cards, the milder options are still imaginable. So until and unless proven otherwise, keep to the multiple trajectory discourse, emphasising acceptance and reducing exaggeration. And as for the third rule, whilst I would not advocate positive thinking, let's appreciate all the things we have right now that did not have during the last comparable pandemic (Spanish flu in 1918-19) – hygiene, medical advances and equipment, internet, working from home, ample food supplies, television, social security, etc.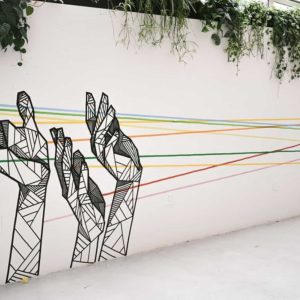 Connection. Multiple VUCA-cantered leadership articles suggest clarity as the solution to complexity. Under the real-life VUCA circumstances, clarity seems difficult, if not impossible, to achieve. What is more, even if it was possible, it does not appear the most appropriate. In the midst of social distancing we must stay connected. Not physically connected, of course, but humanly connected, thanks to all technological solutions. Connection means putting human beings first, reassuring, taking real care of employees with their understandable worries, health and life difficulties (that will get worse before getting better). Connection means choosing people over profits, treasury permitting.  Connection also means staying in touch – by telephone, by text, outside of working hours, over and beyond work-related conversations. However, connection is not one way street, i.e. from the enterprise to employees; it functions both way.
We are in it together, so what can we do together to maximise our chance of getting through this adversity successfully?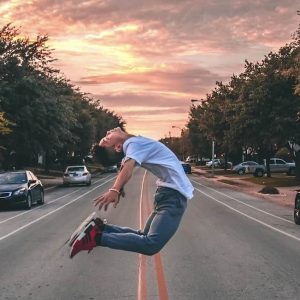 Agility. Agility is the capacity to act fast, to make decisions despite ambiguous and confusing information, despite not being a 100% certain that a particular decision is the best. The task of an organisation is to hold on and to survive during a limited period of time, using all means provided by governments and their own treasury, in order to bounce back in full working force, stronger than before. Some of our businesses, will face tough decisions to be taken under tremendous pressure, whether these are around flexi-working,  enabling working mums stay at home with their children, or even reducing the effectives, temporarily or permanently. In the aviation sector, Air France and  Swiss International Air Lines are amongst the first to act, by putting up to 80% of their personnel on partial unemployment. These tough decisions can go hand in hand with vision, understanding and connection – through clear communication, non-discrimination and making decisions collectively, whenever possible. Agility is also our capacity to grow thanks to creativity and innovation. The time to think out of the box is now, especially given that now we may actually have the time.
Resilience now: The ultimate test for resilient organisations
In human terms, resilience is both a trait and a state. It is something we have, and something we learn. In business terms, resilience can be seen as both the property of a human system (aka trait) and the ensemble of attitudes we adopt and decisions we make when the adversity strikes (aka state). If there ever was the time to ensure that our organisations are resilient, the time to act is now.